Lisa A. Adeson, MD, FAAP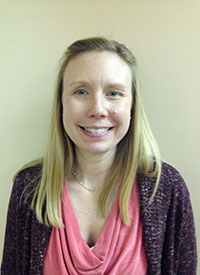 Dr. Lisa Adeson is a Board Certified Pediatrician who attended Union College and Albany Medical College. She did her Pediatric residency at Albany Medical Center's Children's Hospital. She joined our practice in August of 1998. She sees her patients in the Glens Falls Office. Dr. Adeson has an active interest in newborn care and breastfeeding, as well as adolescent medicine.
Dr. Adeson has interest in healthy eating, cooking and yoga. She also spends her time away from work helping coordinate the schedules of her three busy children and husband. Dr. Adeson very much enjoys practicing in a community that she and her family call home.